Golgotha Slavic Church is one of the leading slavic congregations in the Minneapolis Metropolitan area. We are a vibrant congregation dedicated to serving the spiritual, educational, and cultural needs of the slavic community. Our church is deeply rooted in the Holy Scriptures, and our doors are always open to new community members who are looking for a place to worship that has scriptural teaching. Contact us, visit us in person, or join us online to learn more about Christ and how to become a part of our congregation. May the Lord bless you and may His good, pleasing and perfect will be done in your life!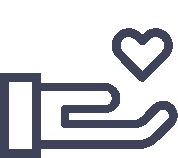 "Whoever is generous to the poor lends to the lord, and he will repay him for his deed."
Come Worship with Us!
​
Tuesday: 6pm Youth Bible Study
Wednesday: 7pm Church Service
Thursday: 7pm Youth Prayer Service
Friday: 7pm Prayer Service
Saturday: 6pm Youth Service
Sunday: 10am Church Service
Sunday: 6pm Church Service